I am sorry to be away for so long.  I am amidst so many projects right now and I can not believe that the days can fly by so quickly.  I have been working on this post alone for about a week or 2.  So I am gathering up inspiration because I am getting very close to chipping out a new space for crafting. 
I am excited that my mom is creating a craft studio, so  I get to move more of my once in a while tools over there.  Woot!  Woot.   So I am moving my Sizzix stash, stamps, and punches.  I plan to use my personal space so I can function on digital, cricut cutting, and sewing.  So I need to create a space for that and plus doing a little work for my husband.
So here is my inventory of ideas I collected.  Enjoy!
allsorts.typepad.com
urbandebris.typepad.com
whipstitchfabrics.com
twiddlelee.com
blogstoknow.blogspot.com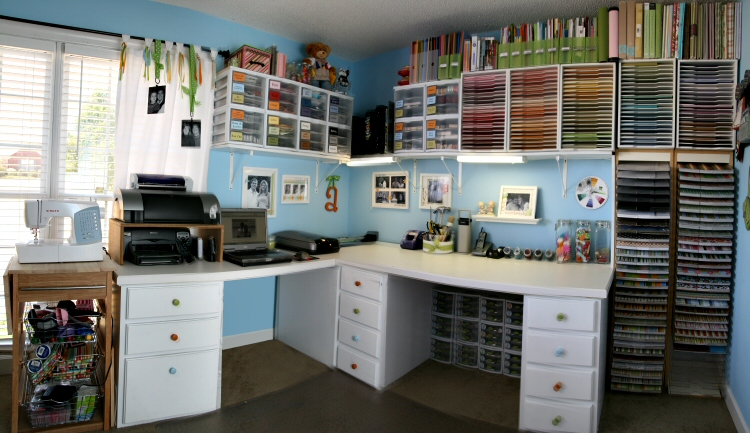 wholelottalovely.wordpress.com
sarahyoude.com
thehouseofislablog.blogspot.com
curbly.com
houeida.posterous.com
threadbanger.com